Analyzing New Leads
On the Reports page, you can see the new leads of the previous 12 weeks. To see detailed statistics and to filter, click on the report.

New leads report
The report shows that to which category cards belonged within the examined period.
Customer: Opportunity card is in the Customer status group.
Opportunity: Opportunity card is in the Sales status group
Stuck lead: Those opportunities that exceeded the Sales cycle. They should have been already closed either as lost or won.
Closed Lost: Opportunity card is in the Lost status group.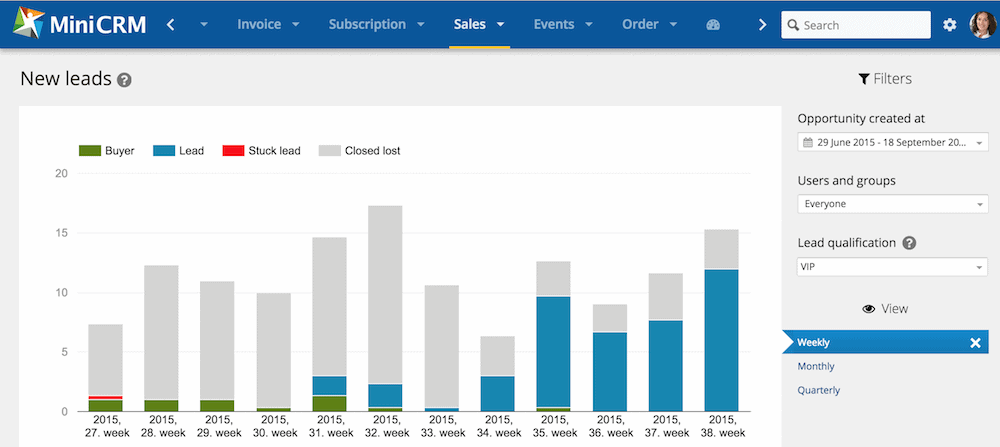 Filter conditions
Card created at
Those cards will be displayed that were created during the period set here.
Users and groups
Cards belonging to the selected user (owner) will be displayed. In the new Sales module it is also possible to filter by user groups.
Lead qualification (only in new Sales module)
Depending on the selected option, only your VIP, Qualified or Unqualified leads will be displayed.
Views
You can choose from Weekly, Monthly, and Quarterly views. The diagram will be rearranged and the cards will be grouped according to the selected option.
Data export
Click on Export to export your statistics to an Excel spreadsheet. Data will be exported according to your settings.