Export
Exporting Client Data
Admins can export client data to .XLS / .CSV files by choosing a saved filter within a selected module [1.1.].
For more information, see: Filters
After loading it, click on the [Export] > Excel option [1.2.]. Then the browser offers the option of opening it in Excel or downloading it as .XLS or .CSV file (depending on the amount of data).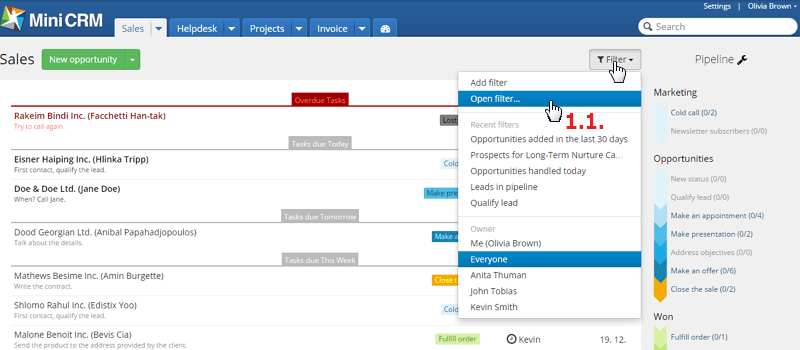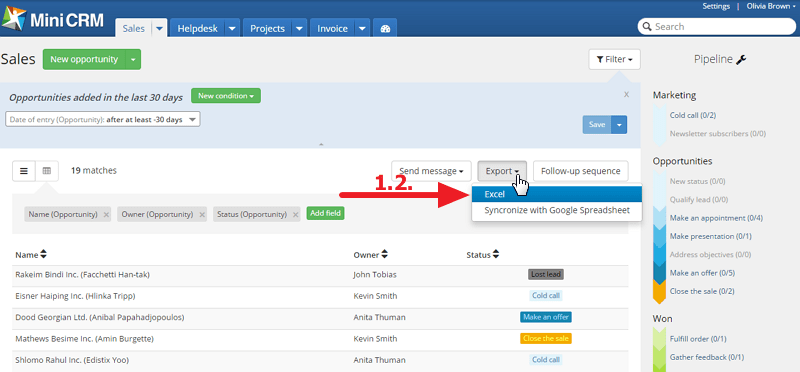 If you click on the Grid view icon [1.3.], only those data (columns) will be exported to .XLS or .CSV file that were filtered by Adding fields. However, if you select the List view [1.4.], all data (field, company data, default contacts and default company address) will be exported that can be found on cards filtered by the loaded filter.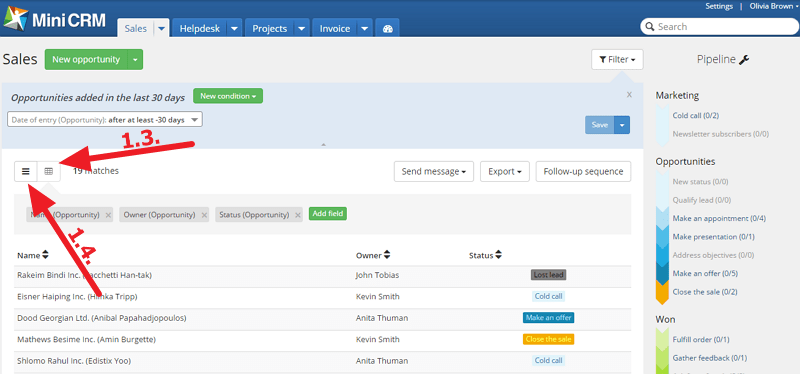 If the number of cards that you want to export is less than 2500, the file is saved in .XLS format, but if it is more than 2500, it is saved in .CSV format irrespective of the fact that the Grid view is selected or not. If it is not selected, max. 25,000 rows can be exported to the .CSV file, if it is selected, there is no such limitation.
"(Company) data shown in pictures were only created for testing."